Drive change you wish in your life
Coaching
gain clarity and get unstuck
release self-sabotaging behaviors and inner blocks
make difficult decisions with confidence
take action with purpose and meaning
get things done with ease
ease symptoms of stress, anxiety, low mood
quit busyness and restore balance
increase satisfaction in relationships and at work
catalyze positive change for your family and work environment
Coaching
facilitating difficult conversations
resolving conflicts
releasing systemic root causes of family conflicts or problems
Create more peace and ease
Learn needs-based communication
NVC training
theory and practice of NVC principles 
practicing NVC principles on own examples
NVC action learning
facilitation of difficult conversations
mediation of conflicts
NVC mentoring
support for NVC certification candidates
needs-based approach for coaches and facilitators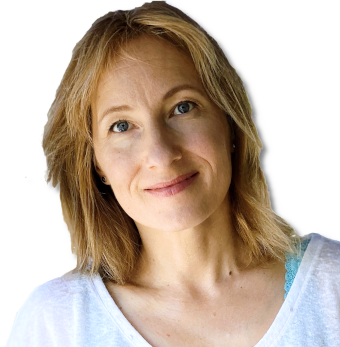 • ICF Professional Certified Coach
• CNVC Certified Trainer
• Author • Educator • Former Senior Corporate Leader
• Expert in Compassion-Based Leadership
and Emotional Wellness at Work and in Life • Connection facilitator • Catalyst for change
Read more...
She facilitated the meeting in such a way that we quickly developed a tight bond, focused around trust, understanding and confidence.
Monica challenged me and enabled me to develop alternative approaches and thinking, which I still use to this day - both at work and at home!
I never felt I was being told what to do, it was always a decision of mine to make but Monica explored alternatives through my own ideas, meaning I owned my future.
Monica's experience, her ease to connect with another person and her interpersonal skills made the reservations go away very quickly and allowed me to open up.
Monica's professional manner of leading the conversations, allowed me to look at my reality from a different perspective and find myself in it.
Her professional and full of understanding approach to people makes working with her extremely effective and pleasant.
The meetings opened my eyes to everything which was beyond my consciousness. It allowed me to look at people in a different way, their actions and behaviors and accept myself in such situations.
It gave me more confidence, as well as the tools, which I can use to find answers on my own.
What I like in Monica the most, is the fact she doesn't give up when facing resistance from the client's side.
She pours her heart into the work, she strives to get to know and understand the other person, to help them find the best path.
The one-on-one sessions were amazing and really helped me to improve on both a professional and personal level.
Monica has special skills to find the best "voice" with the person she is speaking to. Therefore she is trustworthy and authentic both from personal and professional point of view.
You are a person who possesses both substantial theoretical and practical knowledge. The fact you are a person of high ethics, morality and you are also trustworthy, is crucial to me.
Immediate associations with you as a coach are: knowledge, practice and modesty.
My opinion: Your own experience is your best advert. Our meetings were practical and additional materials you supplied completed the full process.
As a coach I believe you are real and you practice what you preach.
I like the fact you are flexible and you adapt yourself to the participants' needs during the meetings.
Your attitude gives me courage to action.
The training gave me an understanding and acceptance about other people and myself.
A unique opportunity of getting insight into myself, reflecting over own feelings and needs, building self-awareness and thus — understanding the others better.
…a great opportunity to learn and develop, an eye-opener for many things...
A big learning, lots of self-reflection, very intense session but loved.
...a great pleasure. It gave me possibility to know myself better and human behavior in general which is essential thing for my work.
The workshops turned out to be a special experience of multi-dimensional value which I use nowadays in my work and personal relationships.
Because of Monica's personality and skills, the workshops became a strong incentive to change.
Monica's knowledge, experience and professionalism seen in her preparation and approach were impressive.
Openness and flexibility in working with a group allow her to respond to participants' needs, as well as to shape the workflow to optimize their benefits.
Training modules run by Monica Panas are characterized by high quality of content. Although, without her interpersonal skills, they would not be so effective.
Monica showed her skills by creating an amazing atmosphere and successfully connecting to the participants.
As a coach she has an excellent contact with the group, which results in better group cooperation.
The way the workshops were run makes them a pleasant way to spend time, while acquiring knowledge.
It was a great pleasure to participate in these workshops on account of the coach's knowledge and the workshops' form.
Interesting methods of running the workshops and individual approach to the participants make the workshops with Monica a wonderful experience.
It was two days of amazing experiences and hard work. Topics ceased to be just a theory. They became very real actions, connected to our particular issues.
I left the workshop full of zest and willingness to immediately implement all that I had learnt.
Thank you Monica — your workshop was one of the most valuable workshops I have ever attended.
Informative, to the point and with many real life examples.